Cologne Cathedral & Old Town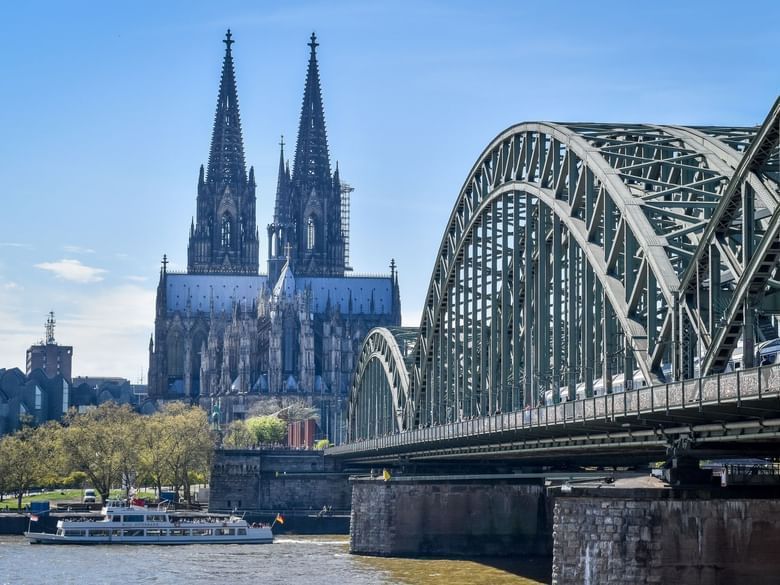 Rhein-Hotel St. Martin is located in the middle of Cologne's old town. Due to the close proximity to the Cologne Cathedral, sights of Cologne can be discovered in a short distance.
This UNESCO World Heritage site is the centre and hallmark of this city on the Rhine. The cornerstone of this Gothic cathedral was laid on the Feast of the Assumption of Mary on 15 August 1248. The previous building was apparently no longer deemed impressive enough to house the remains of the Three Wise Men, which were brought to Cologne in 1164. Because of these relics, the cathedral became one of the most important places of pilgrimage in Europe. The cathedral covers almost 8,000 square metres of floor space and can hold more than 20,000 people.
50667 Cologne, Germany 50667 Cologne Germany